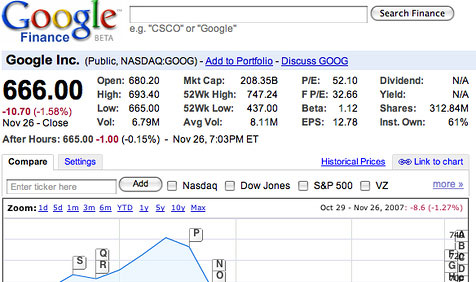 Google has taken another step toward total world domination and become the first search engine in space.
I really like Google; I use lots of their applications and I genuinely admire their ethos: Don't Be Evil.
But can a business, which is compelled to make profits to satisfy shareholders, ever guarantee that it won't be evil?
Temptation this way comes
A business as large and powerful as Google will increasingly have opportunities to be evil. Will Google be able to maintain the pure, innocent and honest ethos that it started with?
I think it's easy for small companies to be good. As companies grow they fall under greater external pressures. Does Google have a plan for ensuring that, regardless of who is in charge, Google doesn't do evil?