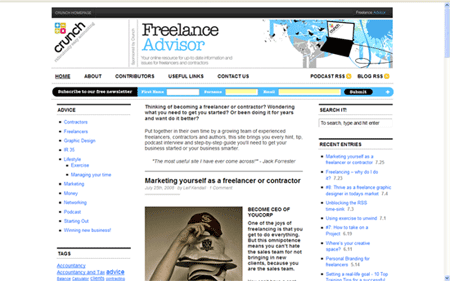 Another misleading post title. I've not been blogging all over the world, but I have left the confines of this blog…
I've recently contributed a couple of blog posts to Freelance Advisor. You can read them here:
Freelancing – Why do I do it?
Become CEO of Youcorp – Marketing yourself as a freelancer
That is all.