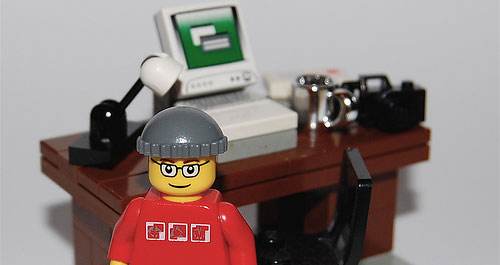 I love copywriting here in Brighton, and I love blogging about copywriting, digital marketing and Brighton itself. At times I've even been slightly evangelical about the usefulness of blogging for businesses.
Is blogging worth the effort?
But I confess that I've had doubts. I've lost faith, and wondered whether blogging is a complete waste of time, if anyone is reading my posts, if anyone cares.
Luckily, before I could get disheartened, I received a flurry of positive feedback and several new clients – all as a result of my blog.
Hallelujah! – Blogging pays off
So I can personally attest to the useful of blogging as a marketing activity. It's especially good as a way to let people get to know you. Your website may be very slick and beautifully designed, but it's probably deeply impersonal. People buy from people, not beautiful websites. So you should use every opportunity to show your realness.
It seems that, in business, those that succeed tend to know people. Lots of people. The more people you know, the better. Networking is a key activity for most business people – but I think blogging works well alongside this personal contact.
(Picture courtesy of Minifig)