Groupon has a distinctive way of communicating. Their copy is often discussed in favourable terms and the business seems to be doing well. However, I think their copy could be better.
Here's an email I received recently: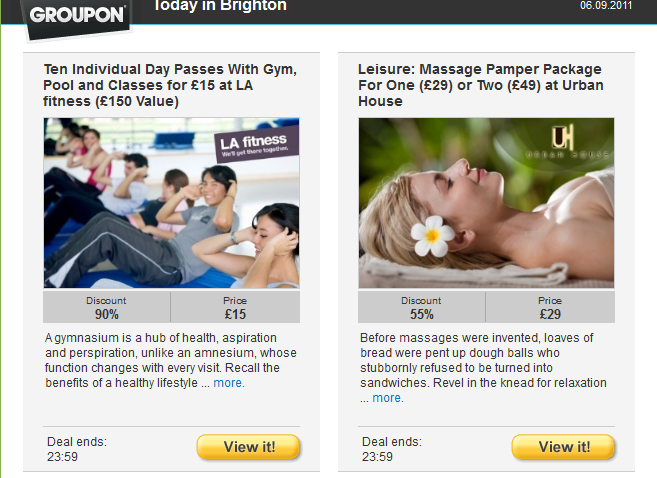 My main objection with Groupon's attempts at humour is that (in addition to being lame) they get in the way of communication. A space that might have told me where the gym is, or what equipment they have, is given over to wordplay. A space that might have told me about the treatments offered by the spa is full of rambling nonsense.
Groupon's copy is not copy, it's a surreal dump of teenage wit. To find out the details on those deals you have to click the link and visit the website. But I shouldn't have to – it could have all been there in my inbox.
Humour is welcome, but it should have some connection to the offer – and it should not take the place of informative content.