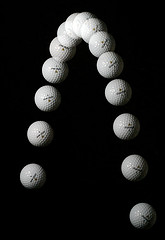 If your copy is a load of balls your bounce rate* will be sky-high. Bad copy can affect your bounce rate in a number of ways:
Your visitors may have been expecting something different to what you are offering. Unclear copy can attract the wrong kind of visitor.
Poor grammar or spelling tells people that you're lazy and stupid. Correct your copy and people might stick around.
Copy that doesn't offer clear benefits will not persuade customers to buy or read on. Make your selling proposition obvious and stress your offering's benefits.
Verbose copy bores visitors. If your visitors get bored they may bounce off to a competitor who doesn't waffle.
Copywriters understand the reasons why web users bounce off websites. If your website is suffering from a high bounce rate ask a copywriter to assess your site for flaws.
Identify weak spots and change them. Changing a website is simple so this process is quick and cheap.
Don't let your copy let you down!
*Bounce rate = the rate at which people "bounce" away from your website. A bounce occurs when a visitor leaves your website without visiting any other pages. It's a clear sign that they didn't want to be there in the first place or don't like something about your site.
(Picture courtesy of Tom Barnett)