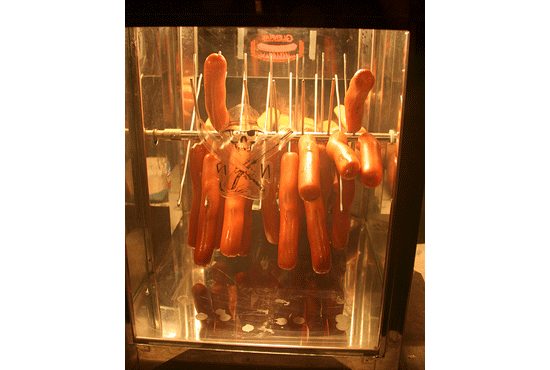 "If you consciously restrict your vocabulary – and some companies do this – you end up with the linguistic equivalent of junk food…"
John Simmons –  We, Me, Them & It
I've previously blogged about the importance of not dumbing-down corporate communications. It's clearly a difficult balance to get right; I'm also a big fan of clear, easy to understand writing.
So how do you get it right? How do you communicate clearly with your audience but retain some depth and idiosyncrasy?
Sadly, you'll have to decide for yourself which words will help your cause and which will baffle your reader.
But I would suggest you make sure that anywhere you need to convey information, make it clear. Be more free and playful with anything less critical. Let your corporate personality shine through when there's less risk of ambiguity – or someone missing a key fact just because they don't know what an unusual word means.
(Picture courtesy of Marshall Astor)